Differences between alumina ceramics and silicon carbide ceramics
Product Detail
Product Tags
Wear resistant Silicon Carbide Tiles and Alumina tiles-–They are good partners who can cooperate with each other in the wear-resistant industry.
Alumina ceramic tiles are widely used in mining wear or chemical corrosion industries. However, in some areas where corrosion and wear are very serious, the performance of alumina ceramics is greatly reduced. We strongly recommend that you use silicon carbide ceramic sheets or silicon carbide ceramic liners, SiC technical ceramic: Moh's hardness is 9 (New Moh's hardness is 13), with excellent resistance to erosion and corrosion, excellent abrasion-resistance and anti-oxidation. SiC product's service life is 5 to 10 times longer than 92% alumina material. The MOR of RBSiC is 5 to 7 times that of SNBSC, it can be used for more complex shapes and large size liners.
ZPC mass produce more economical and suitable silicon carbide ceramic wafers, and we are one of the leaders in the production of ceramic wafers in China.The service life of silicon carbide nozzle is 7-10 times that of alumina nozzle. Silicon carbide ceramics are the industrial ceramics with the highest hardness which can be matured and applied at present. Alumina ceramics and zirconia ceramics have been gradually replaced in many working conditions. Silicon carbide ceramics have strong plasticity and can produce many kinds of special-shaped parts and large size parts.
Differences between alumina ceramics and silicon carbide ceramics:
Shandong Zhongpeng Special Ceramics Co., Ltd is a professional production of Large Size Reaction Bonded Silicon Carbide (RBSiC or SiSiC) ceramics enterprises, ZPC RBSiC (SiSiC) products have stable performance and excellent quality, Our company has passed ISO9001 quality system certification. RBSC (SiSiC) has high strength, high hardness, high temperature resistance, wear resistance, corrosion resistance, oxidation resistance, thermal shock resistance, good thermal shock resistance, good thermal conductivity, high thermal efficiency, etc. Our Products are widely applied in the Mining industry, power plant, desulfurization dust removal equipment, high temperature ceramic kiln, steel quenching furnace, mine material grading cyclone, etc., silicon carbide cone liner, silicon carbide elbow, silicon carbide cyclone liner, silicon carbide tube, silicon carbide spigot, silicon carbide vortex liner, silicon carbide inlet, silicon carbide hydrocyclone liner,large size hydrocyclone liner, 660 hydrocyclone liner, 1000 hydrocyclone liner,  (SiSiC) product categories include Desulfurization spray nozzle, RBSiC (SiSiC) burner nozzles, RBSic(SiSiC) radiation pipe, RBSiC (SiSiC) heat exchanger, RBSiC (SiSiC) beams, RBSiC (SiSiC) rollers, RBSiC (SiSiC) lining ect.
ZPC Reaction sintered silicon carbide liner is widely used in mining, ore crushing, screening and high wear and corrosion fluid material conveying.Silicon carbide steel shell lined with products, due to its good abrasion resistance and corrosion resistance, is suitable for conveying powder, slurry, widely used in mining. 
ZPC's turn-key solution for hydrocyclone slurry separators and other mineral processing equipment delivers single-sourced, completed encapsulated assemblies in just weeks. Where required, our proprietary silicon carbide based formulations can be cast into complex shapes and then encased in polyurethane in-house, providing ease of installation, crack mitigation and added wear insurance, all while delivering a complete solution from one vendor. The special process reduces both cost and lead time for customers while providing a product with greater overall durability and reliability.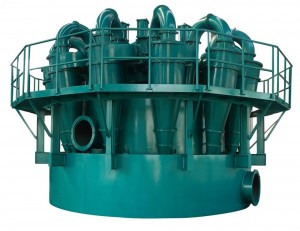 All proprietary silicon carbide based materials can be cast into very complex shapes, displaying tight and repeatable tolerances that ensure repeated ease of installation. Expect a more abrasion resistant product than cast steels, rubber and urethanes alone at one-third the weight of their steel counterparts.
Silicon carbide RBSC liner, is a kind of new wear-resistant material, the lining material with high hardness, abrasion resistance and impact resistance, high temperature resistance, acid and alkali resistance, corrosion resistance and other characteristics, the actual service life is 6 times more than Alumina lining. Especially suitable for highly abrasive, coarse particles in the classification, concentration, dehydration and other operations and it has been successfully applied in many mine.
Packaging and Shipping
Packaging: standard export wooden case and pallet
Shipping: by ship as per your order quantity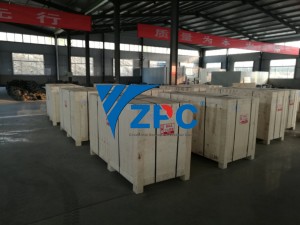 Service:
1. Provide sample for test before order
2. Arrange production on time
3. Control quality and production time
4. Provide finished products and packing photots
5. Delivery on time and provide original documents
6. After sale service
7. Continuous competitive price
We always believe that high -quality products and honest service is the only guarantee to maintain long-term cooperation with my clients !
ITEM

/UINT

/DATA

 Max Temperature of Application

 ℃

 1380℃

Density

g/cm³

>3.02 g/cm³

Open Porosity

%

<0.1

 Bending Strength

Mpa

250Mpa(20℃)

Mpa

280 Mpa(1200℃)

 Modulus of Elastictiy

GPa

330GPa(20℃)

Gpa

300 GPa(1200℃)

 Thermal Conductivity

W/m.k

45(1200℃)

 Coefficient of Thermal Expansion

K-1*10-6

4.5

 Moh's Hardness

 

9.15

 Vickers Hardness HV

Gpa

20

 Acid Alkaline-proof

 

Excellent
---
Previous:
Kiln and furnace silicon carbide high temperature resistance, wear-resistant guide rail, plates
---