Silicon carbide kiln burner nozzles manufaturer
Product Detail
ZPC - silicon carbide ceramic manufacturer
Product Tags
Silicon carbide burner nozzles are a kind of product with high strength, high hardness, high wear resistance,and good oxidation resistance, thermal shock resistance and other properties. RBSIC has more excellent long-term performance (Compared with RESIC and SNBSC) the bending strength is more than twice than RESIC, 50% high than SNBSC.
Reaction bonded silicon carbide ceramic applications:
The various industrial furnaces, the desulphurization equipment, the large boiers and other machinery , and the ceramics, the machinery ,the metallurgy, the electronics, the chemicals, the petroteum, the iron and steel industry, the military industry, the aviation industry and other fields.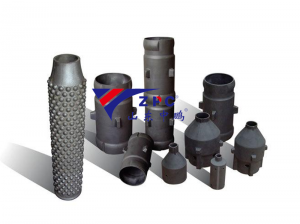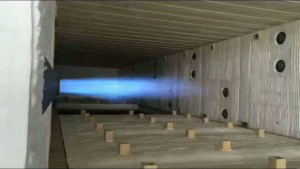 Technical datasheet:
Density

g/cm3

3.02

Apparent porosity

%

<0.1

Bending Strength

Mpa

250(20℃)

Mpa

280(1200℃)

Modulus of Elasticity

Gpa

330(20℃)

Gpa

300(1200℃)

Thermal Conductivity

W/m.k

45(1200℃)

Thermal Explanation

k-1×10-6

4.5

Vickers-hardness

Gpa

20

Acid-Proof Alikaline

 

Excellent
---
Previous:
Reaction bonded Silicon Carbide plate
---
Shandong Zhongpeng Special Ceramics Co., Ltd is one of the largest silicon carbide ceramic new material solutions in China.  SiC technical ceramic: Moh's hardness is 9 (New Moh's hardness is 13), with excellent resistance to erosion and corrosion, excellent abrasion – resistance and anti-oxidation. SiC product's service life is 4 to 5 times longer than 92% alumina material. The MOR of RBSiC is 5 to 7 times that of SNBSC, it can be used for more complex shapes. The quotation process is quick, the delivery is as promised and the quality is second to none. We always persist in challenging our goals and give our hearts back to society.