Full Cone MP Nozzle – Large Free passage Whirl (SMP series)
Product Detail
ZPC - silicon carbide ceramic manufacturer
Product Tags
Desulphuriztion nozzles
RBSC (SiSiC) desulphurization nozzles are the key parts of flue gas desulphurization system in thermal power plants and large boilers. They are widely installed in the flue gas desulphurizaiton system of many thermal power plants and large boilers.
ZPC complements its extensive standard offerings with many unique designs. One such nozzle, the original SMP series, was designed to solve the plugging problems found in many power plants. With a free passage diameter equal to the orifice diameter, no other whirl nozzle on the market today can match the SMP series for clog resistance.
A comparison of the free passage available with the SMP whirl nozzle compared to the more traditional x-vane nozzle. The SMP has an orifice that can pass up to twice the particle diameter and four times the volume as the same size x-vane.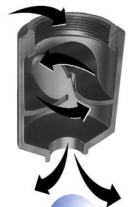 Full Cone MP Nozzle – Large Free passage Whirl (SMP series)
Design
• Ultimate large, free passage, clog-resistant full cone design.
• Two unique S-shaped internal vanes allow free passage of large particles.
• HIGH ENERGY EFFICIENCY
• Easily handles dirty, lumpy and stringy liquids.
• connections: male or female NPT or BSP threads, or flanged
Spray characteristics
• Uniform distribution
• Fine atomization
• Spray pattern: full cone
• Spray angles: 30°,  60°,  90°,  and 120°
• Flow rates: 0.74 to 4500 gpm (2.75 – 17000 l/min)
• Highly reliable spray performance under the most difficult conditions.
Desulphurization Scrubbers Whirl Disk Nozzle   
Design
• Series of full cone nozzles designed for use wherever uniform coverage is required
• Features: an orifice body with a vane that generates turbulence within a whirl chamber
• Produces substantially uniform coverage over a circular area
• Choose when large particulate is not present Spray characteristics
• Atomization: medium to coarse
• Spray pattern: full cone
• Spray angles: 30°, 80°, 90° and 120° (SC also available in 60°)
• Flow rates: WL- 0.12 to 59 gpm (0.497 to 192 l/min) Sc, Nc- 1.7 to 2150 gpm (6.25 – 8180 l/min)
• different sizes and shapes on application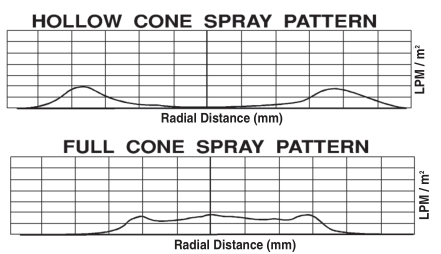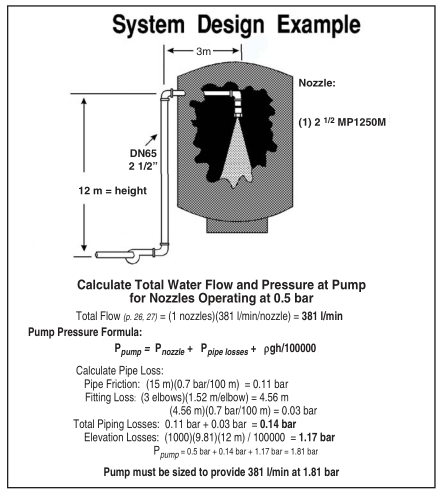 ---
---
Shandong Zhongpeng Special Ceramics Co., Ltd is one of the largest silicon carbide ceramic new material solutions in China.  SiC technical ceramic: Moh's hardness is 9 (New Moh's hardness is 13), with excellent resistance to erosion and corrosion, excellent abrasion – resistance and anti-oxidation. SiC product's service life is 4 to 5 times longer than 92% alumina material. The MOR of RBSiC is 5 to 7 times that of SNBSC, it can be used for more complex shapes. The quotation process is quick, the delivery is as promised and the quality is second to none. We always persist in challenging our goals and give our hearts back to society.