Special Léift! Keramik Deeler
Produit Gouschteng:
Produit Tags
Silicon Carbide for Irregular Wear Parts and Thrust Bearings
The Silicon Carbide Ceramic tolerates a wide range of acids and alkalis. And with excellent performance of high strength, high hardness, high wear resistance, high temperature resistance, corrosion resistance. The different kinds of shapes of special parts are suitable for mining, petrochemical, metallurgical manufacturing, aerospace and nuclear industries, such as a specific environment. We can make any sizes provided according to the customer request.
Zouzedrécken Resistenz, héich Temperatur Kraaft an corrosion Resistenz maachen Reaktioun Chineesen Léift! Eng ideal Material fir zouzedrécken Komponente, wéi Stellschrauwen, Placke an impellers. Et kann och zu Schub haat benotzt ginn, datt extrem héich gedroen an déif knaschtege Flëssegkeeten droen kann.
Silicon Carbide Léift! (SiSiC / RBSiC) ass näischt geschitt:
Ofreiffesten / Corrosion Resistenz

Exzellent thermesch Schock Charakteristiken

Excellent oxydéiert Resistenz

Good zweedimensional Kontroll vun komplex Aarten

Héich thermesch Leit

verbessert Leeschtung

Méi Liewen tëscht Ersatz / léisst

Resistenz zu corrosion

Ieweschte Resistance zu zouzedrécken

Kraaft bei héijen Temperature bis zu 1380 ° C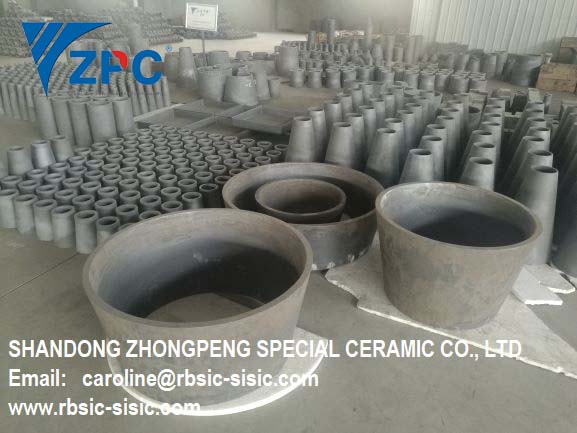 ---
nächste:
Sprutzen Pistoul bushing
---