Silicon carbide ceramic lined pipe & elbow
Product Detail
Product Tags
Shandong Zhongpeng Special Ceramics Co., Ltd, is one of the biggest manufacturer of SiSiC in China. Have rich experience on the production of Elbow wear solutions ceramic liner,  pipe, tube, tee, irregular pipes…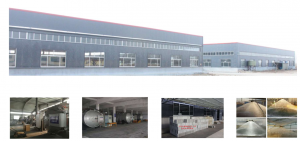 Advantages of silicon carbide ceramic liner and metal composite pipe:
1. High strength: as the outer wall of the composite steel pipe is made of common ordinary steel pipe, the strength requirements of various processes are fully satisfied, under the support of the outer wall steel pipe.
2. High wear resistance: Most of the inner wall of the steel pipe is a high wear-resistant ceramic which are selected according to the process requirements. The ceramic content is more than 95%. Thus, the product has good wear resistance.
3. High anti corrosion: As the composite layer is made of corrosion-resistant materials, it seems to solve the main problems. It can be widely used in sites containing acid, alkali and salt.
4. High bond strength: The matrix of the composite is made of organic polymer. On the basis of inorganic ceramic as a reinforcing agent, it is articulated under the environment of specific temperature, pressure and proper vacuum. At the same time, together with the inner wall of the steel pipe, the peeling strength is up to 14-16 MP which is is more than 100 times of the ordinary lining pipe. However, the difference of thermal expansion coefficient of composite layer leads to the phenomenon of inner liner falling off.
5. Weather ability: This product can be used for 40 to 200 degrees for a long period of time. It can be as high as 260 degrees. This product is widely used in environmental protection, electric power, chemical industry, metallurgy, mining and other industries. It is an ideal substitute for lining plastic pipes.
And it has developed rapidly. When transporting the materials with the harder abrasion (such as ash dregs, slag, coal powder, mining dregs, the rest mines, cement, etc), it will exit the problem that the abrasion of pipes is too rapid. Especially, the abrasion of bent pipes is greatly more rapid.
When transporting the special abrasion materials or erosive materials, it will exit the problem that the damage of pipes is too rapid.
SiC Ceramic lined pipe and the traditional steel pipe, wear-resistant alloy cast steel pipe, cast stone pipe and steel, steel and other rubber pipe is essentially different. Ceramic lined pipe is the outer layer of steel, the inner layer is RBSiC ceramic. Moh's hardness of up to 13. Wear resistance than carbon steel pipe more than 30 times higher.
At present, the use of our company's high wear-resistant ceramic lined steel pipe dozens of thermal power plant practice shows that: ceramic lined steel pipe anti-wear ability, anti-fluid erosion ability.
In a duct, the elbow wear the fastest, in practice, Ceramic lined pipe used after 1 to 2 years to open the observation and measurement, the composite layer are no obvious wear or tear off, ceramic-coated steel pipe wear Than the thick-walled wear-resistant cast steel pipe increased by nearly 10 times.
More information, Please contact : Caroline@rbsic-sisic.com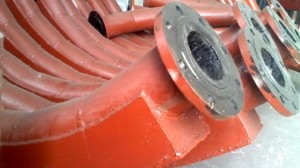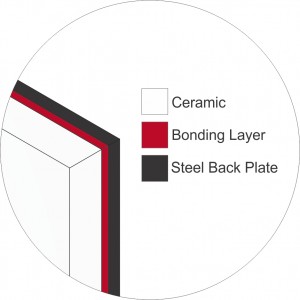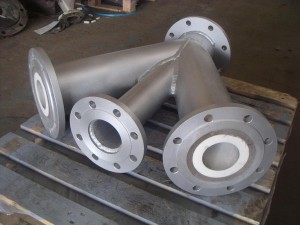 ---
Next:
SSiC sandblasting nozzle
---